Safe Digging Starts Here
UDig NY is the place where all safe digging in Upstate New York starts. As the link between you and the underground utility operators, UDig NY utilizes a contact center and industry-leading software – Exactix – to receive and transmit notifications of intent to dig in the form of underground utility location requests.
UDig NY provides you with the tools to place and manage your location requests 24/7/365. UDig NY serves Upstate New York: the geographic region of New York State north of the New York City metropolitan area. New York City and Long Island are covered by New York 811.
1964
Our story starts in 1964, when the utilities in Rochester, NY first originated the One Call concept. In order to prevent excavation damage to underground facilities, the Rochester utilities formed the Utility Coordinating Committee and set up a system where an excavator could request a stake out merely by making one phone call. The calls were directed to the Customer Service Department of Rochester Gas and Electric who then shared the information with all other participating utilities.
1968
A 1968 project with the Metropolitan Water Board brought concern about accidental excavator damage to Onondaga County and the need for a One Call System for that region. The significance and potential of the One Call was recognized for its value in servicing the public good. The potential was much larger than the eventual limitations of the Answering Service at Rochester Gas and Electric.
1970
Such was the start of the Underground Facilities Protective Organization (UFPO). UFPO became the first business whose sole purpose was to prevent damage to buried utilities and work began to get local utilities to participate in the system. UFPO incorporated as a not-for-profit in 1969 and opened its call center January 2, 1970. This seedling entity served only Onondaga County its first year, and received 3,326 location requests.
In 1978 UFPO added an additional 24 counties to its services, and another 14 counties in 1979.
Counties Added 1978 - 24 counties added: Onondaga, Alleghany, Broome, Cayuga, Chemung, Chenango, Cortland, Herkimer, Jefferson, Lewis, Livingston, Madison, Oneida, Ontario, Oswego, Ostego, Schuyler, Seneca, St. Lawrence, Steuben, Tioga, Tompkins, Wayne, Yates
1979 - 14 counties added: Albany, Clinton, Delaware, Essex, Franklin, Fulton, Hamilton, Montgomery, Rensselaer, Saratoga, Schenectady, Schoharie, Warren, Washington
1983-1993
Counties Served Continue to Grow
1983 - 4 counties added: Genesee, Monroe, Orleans, & Wyoming
1992 - 9 counties added: Columbia, Dutchess, Greene, Orange, Putnam, Rockland, Sullivan, Ulster, and Westchester
1993 - 4 counties added: Cattaraugus, Chautauqua, Erie, Niagara
By 1994 all New York State counties, except Long Island and New York City, were participating.
1994
In 1994, New York State passed a law requiring that all owners of underground facilities become a member of a one-call service.
1997
Two Millionth Location Request Taken
On February 24, 1997 the two (2) millionth location request was taken.
2001
UFPO becomes Dig Safely New York
On February 15, 2001 the Underground Facilities Protective Organization became Dig Safely New York, Inc. Dig Safely New York now receives over 450,000 location requests annually.
2007
Dig Safely New York Adopts 811
In 2007, Dig Safely New York adopted 811, and became part of the national conversation for safe digging practices.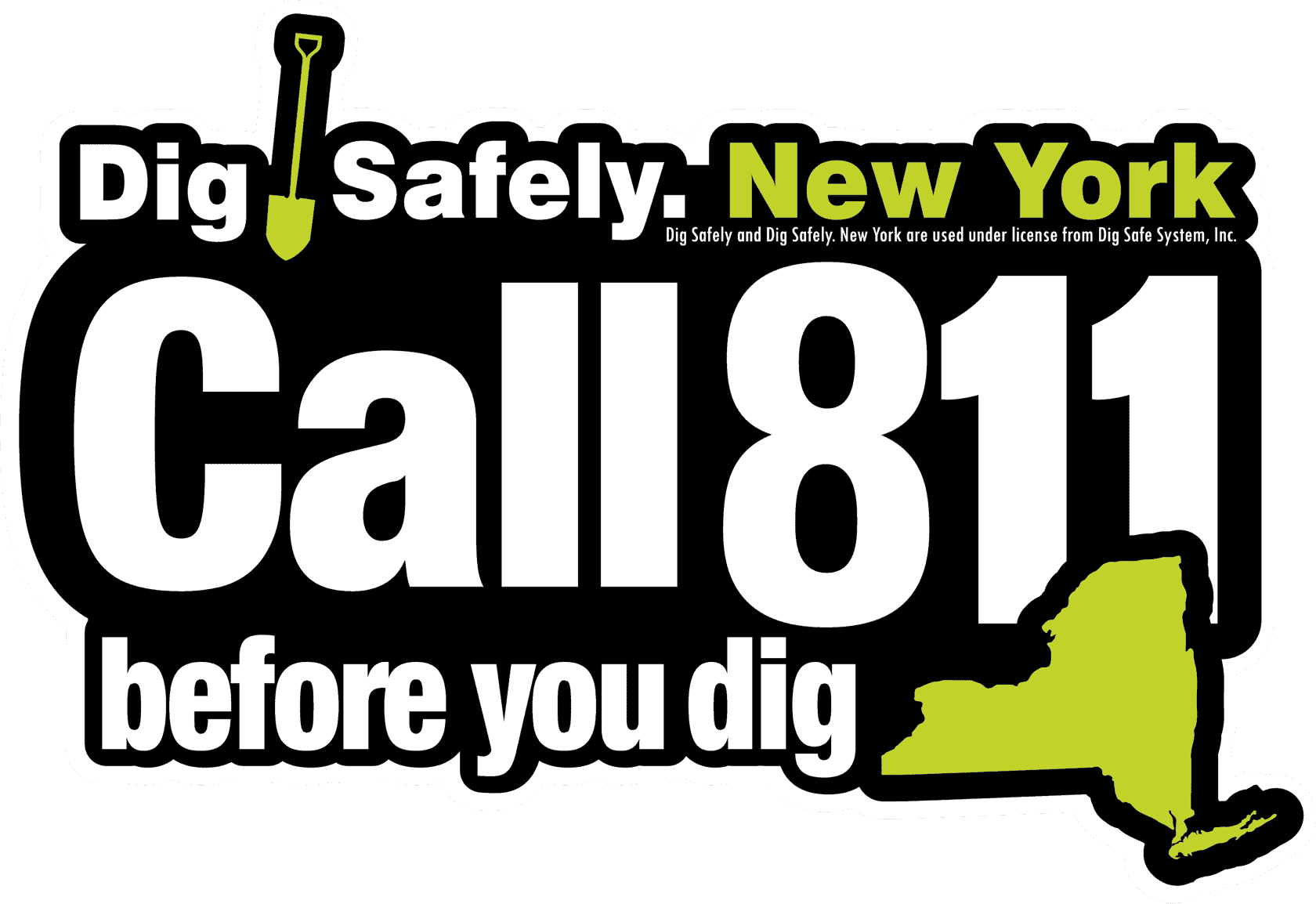 2008-2017
Results Driven Educational and Technological Growth
In addition to receiving location requests, Dig Safely New York began tracking its educational efforts in 2008 when the organization installed software to assist in registering and tracking its outreach. Since the implementation of this software, the organization has trained more than 150,000 professionals on safe digging best practices and Code Rule 753 (16 NYCRR Part 753).
In 2017, Dig Safely New York launched its Learning Management System (LMS), Coursettra.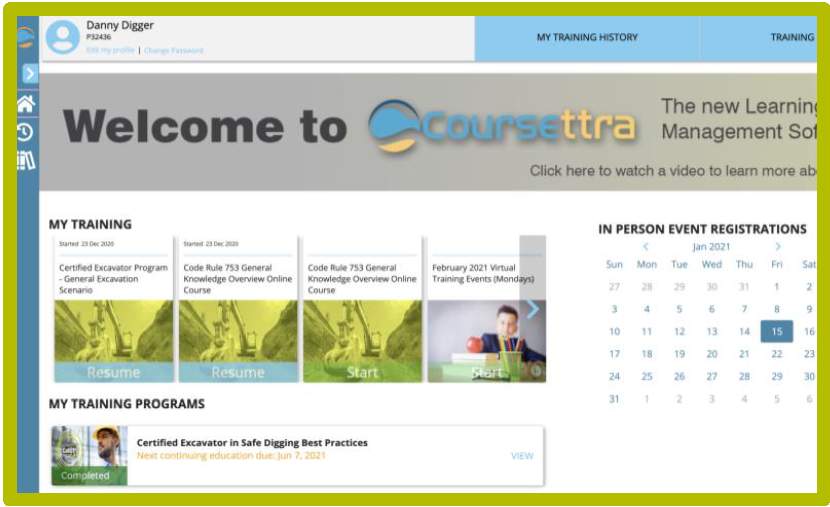 2019
Center for Damage Prevention Opens
In 2019, we opened the doors to our new state of the art Center for Damage Prevention. Situated on a four acre plot in East Syracuse, New York, this 21,000 square foot facility includes both public and private spaces that house an audio and visual studio, high-tech conference rooms, a full dig pit with simulated underground facilities and a mini excavator, as well as the professional offices of Dig Safely New York.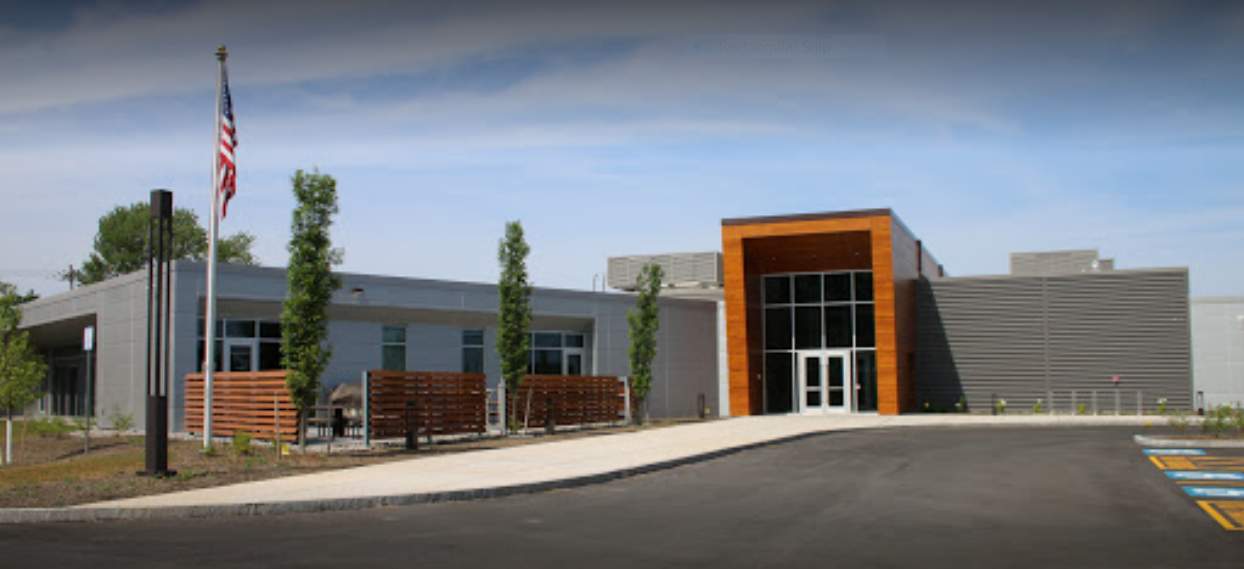 September 1-2, 2021
First Annual Damage Prevention Conference & Expo (DPCE)
September 1-2, 2021 saw the first Annual Damage Prevention Conference & Expo. This event was the collective effort of the Board, Member Organizations, DPCs, and the staff of Dig Safely New York. Our Field Representatives took the reins organizing guest speakers, teaching classes, and lining up sponsors. The response from attendees was overwhelmingly positive as most cited the many different course offerings available to them over the two day period, both to satisfy credits as well as professional development.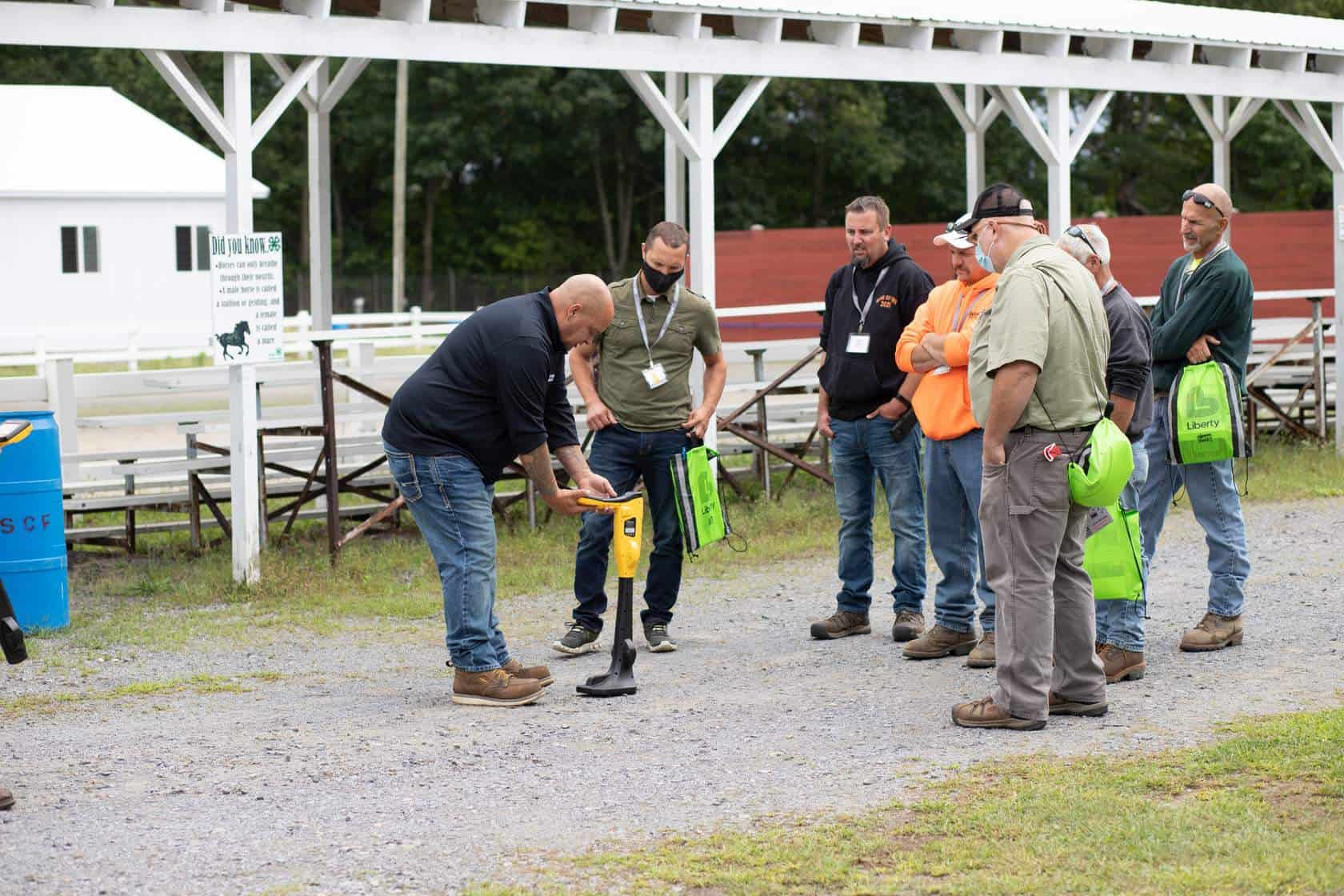 September 17, 2021
Dig Safely New York Authorized to Change Name
On September 17, 2021, the Board of Directors voted to give Dig Safely New York permission to change its name to UDIG NY.