Reducing Injuries and Compensation Costs, Hiring the Right Person!
A Review of Post Offer/Pre-Employment Screening Programs
Worker Compensation costs are on the rise, and a bulk of those costs can come from new employees hired with pre-existing injuries or an inability to perform the job.  This session will discuss risk management strategies to reduce costs including developing an informed hiring program.  Informed hiring provides a company with information about an applicant's ability to perform essential physical job functions based on objective data ("show me you can do the job"), rather than subjective data ("tell me you can do the job"), thus assisting to reduce the risk of injuries to newly hired employee.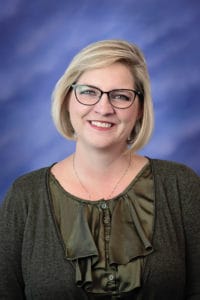 Presented by Megan Coville, Senior Risk Management Consultant at OneGroup
Megan Coville is a Senior Risk Management Consultant from OneGroup, a company dedicated to helping clients with their risk and insurance needs.  With her background in Occupational Therapy, she started her career focused on Safe Patient Handling within healthcare and social services.  In 2011, she transitioned to OneGroup, where she continued this focus as well as took the lead in implementing informed hiring programs with OneGroup's Employsmart® The Informed Hiring System™ which includes development of job analysis, functional job descriptions, and post-offer job demands testing.  Over the years she has taken on responsibilities to include performing loss analyses and treading in conjunction with developing injury reporting, investigation and return to work programs with her clients.  In 2018, she received an Associate in Risk Management and a Certified Safe Patient Handling Professional level designation.  Most recently, Megan has taken an interest in understanding how to manage safety cultures within organizations to help reduce risks and injures to employees.