Highlight your organization and place it front and center for hundreds of professional contractors and excavators over a two-day period. Partner with UDig NY as it promotes safe digging practices and damage prevention at the Damage Prevention Conference & Expo in Batavia, New York. You'll have an opportunity to feature your products and services to other organizations and individuals with a vested interest in safety and damage prevention. Opportunities, including exclusive offers, are available on a first-come, first-served basis simply by filling out the form below.
* Over 300 attendees are expected to attend this two-day event. 
Education Sponsor
Exclusive
$2,500
The Education Sponsor will have exclusive access to attendees within each session. Your company logo will be displayed on the track signage outside of each building. Take advantage of the opportunity to address attendees within all or specific tracks at various times throughout the day and set up an informational table within the classrooms as well as a table in the vendor area.
Registration Sponsor
Exclusive
$2,500 
Be the first company attendees see when they register for the conference online AND when they arrive in person. This sponsorship includes, signage prominently displayed in the area where all attendees must register for the event. In addition, your company logo will receive prominent placement on our attendee registration page, which must be utilized to attend, and will be printed on lanyards given to all attendees during registration. A table will also be provided in the vendor area.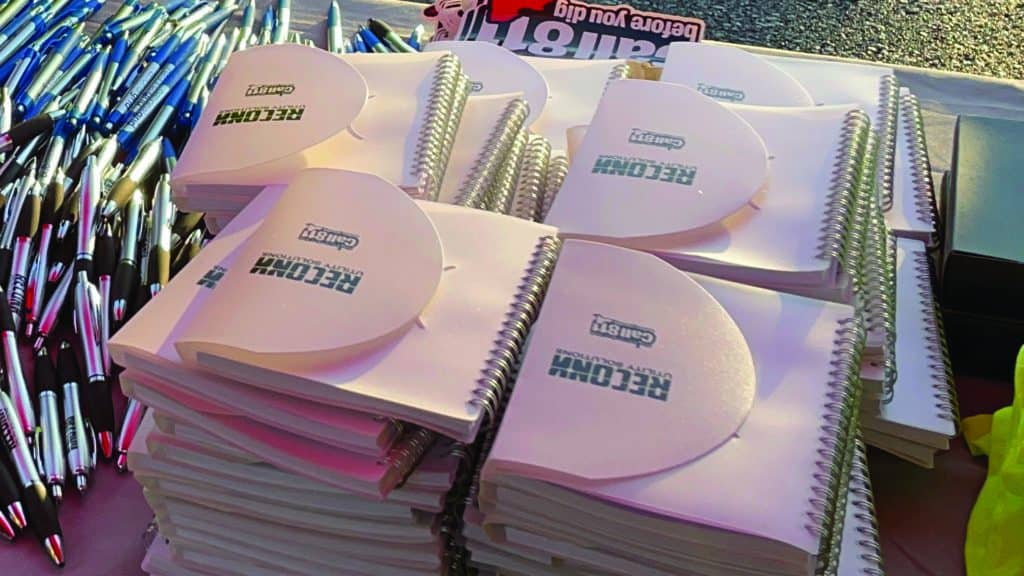 Notebook Sponsor
Exclusive
$2,000* 
Have your company logo on every notebook given to each attendee. Whether they are taking notes, or doodling, all of our attendees will see your company logo when they flip open their *insert your company name* notepad.
*The sponsor may provide their own pens at no additional cost.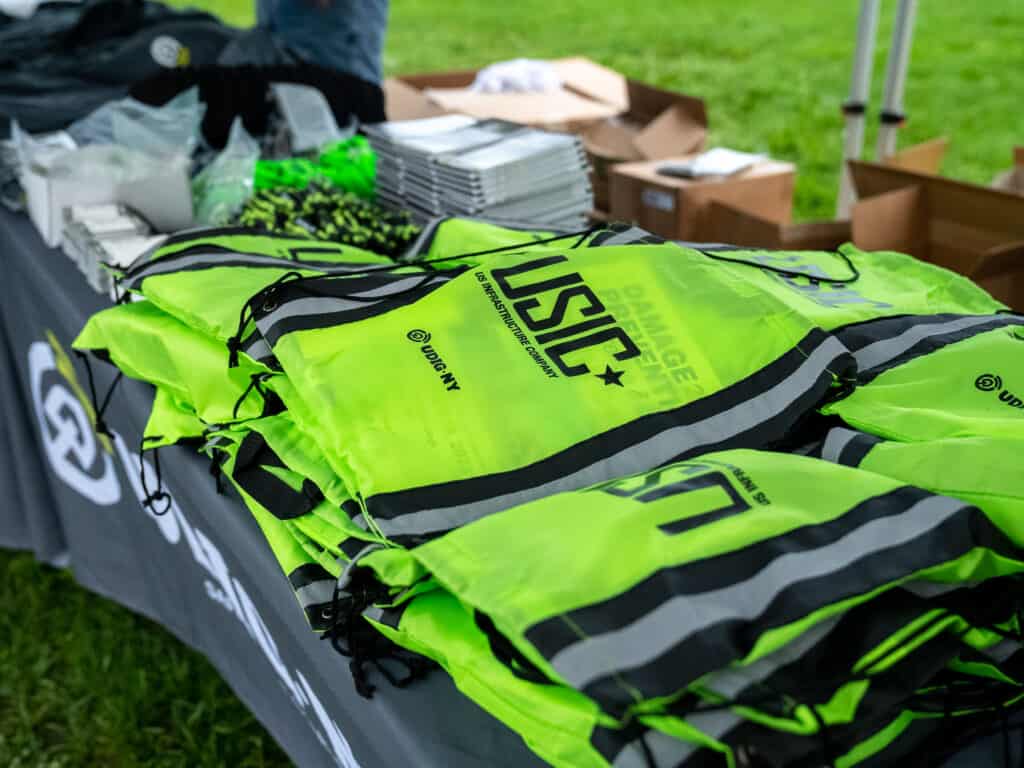 Bag Sponsor
Exclusive
$1,500
Get your logo on the swag bag!
Our Bag Sponsor will have their logo displayed on nylon drawstring bags provided to every attendee. These bags are used by attendees long after the conference ends and are a great way to make a lasting impression!
Water Sponsor
Exclusive
$1,500 
Hydration Station! 
Create an impression with the several hundred appreciative attendees as they see your name and/ or logo on signage every time they grab a water bottle at the several water stations located around the venue.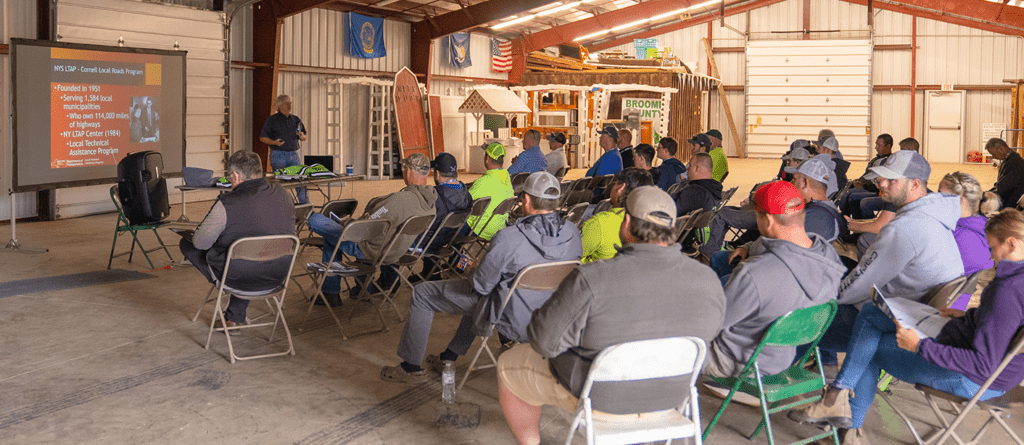 Audio Visual Sponsor
Exclusive
$500
Have your name and logo represented in front of each of the conference training rooms on the screens before each presentation begins. Along with the opportunity to have handout information in each classroom.
Welcome Sponsor
Ask a Field Representative
Be the first to greet attendees at the general opening session—our biggest session of the day. You will have the opportunity to speak for 5 minutes and have your logo and name on display to all event attendees during the first session of the day, a Certified Excavator Program Renewal.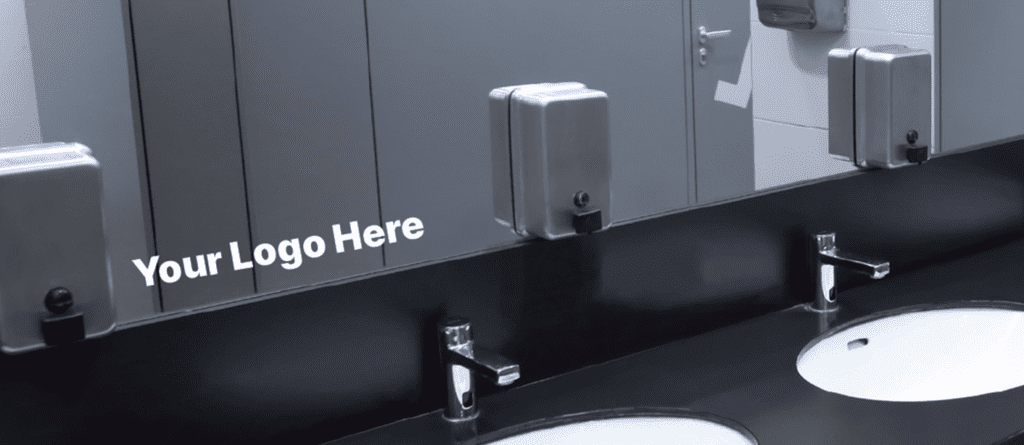 Restroom Sponsor
Ask a Field Representative
Everyone needs to use the restroom during a busy day. Have your name and logo displayed in all restrooms with a mirror cling. Get your company noticed with this creative sponsorship.
Lunch Sponsor
Shared Sponsorship
$1,000
The highlight of many attendees' day is lunch. Help us provide a great meal to our attendees joining a group of companies as a lunch sponsor. You will have your logo and name on display during the lunch hour and get a mention at the end of each class before lunch, as the attendees are given directions on where to join us for lunch. Want to organize an activity during lunch? We can help you get creative and get your name recognized.
If you are interested in being the exclusive sponsor for lunch either for one day or both days get in touch with a Field Representative.
Flag Sponsor
Shared Sponsorship
$500/$200* 
Create greater awareness by having your company brand/logo on sail flags that line the walkways for hundreds of attendees to see. As an added bonus, you can take the flag with you once the conference has ended.
*Sponsors may provide their flag from a previous year for display at a discounted rate. Only approved flags from the Damage Prevention Conference & Expo are able to be reused.
Vendor Table
Space is limited - Reserve your spot today!
$300* 
Safety On Display!
Receive a 6' vendor table in our vendor area to show off your company information and supplies to attendees, and generate leads for potential sales. Each educational track will include 1 hour of vendor time for a more personal approach in a large conference setting. Draw attendees to your table and drive the conversation by taking part in the vendor scavenger hunt! Attendees must collect stickers from each vendors throughout the day to win prizes! Clues will be provided which attendees can use to discover which vendors to visit generating more outreach for you!
*Electricity is available for no additional cost, each vendor will need to provide their own extension cord. 
Equipment Showcase
Vendor Table ADD-ON
$200* add-on
Bring in your equipment to hundreds of interested individuals and organizations. Have your company stand out and be prominently featured in an area that's sure to draw lots of interest.
Limited space available please contact a Field Representative about your plans before signing up.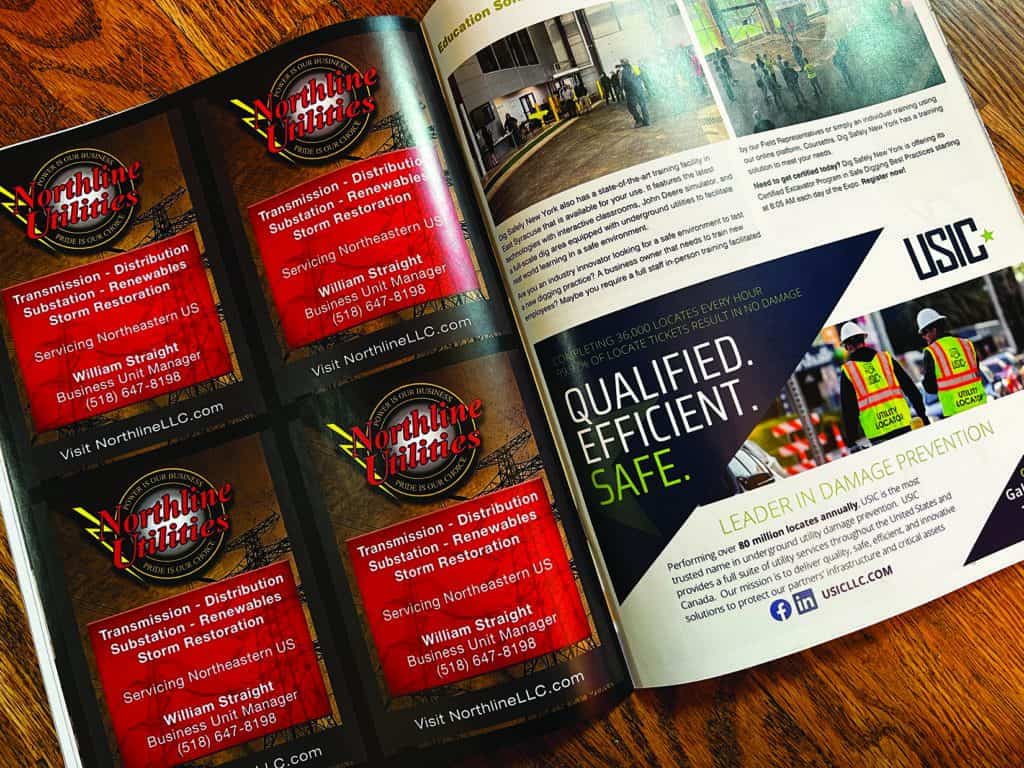 Ad/Program Sponsor
Unlimited
$100 half /$150 full
Make an impact in our event program!
Half-page or full-page ad placed in the program provided to every attendee.
Event T-shirt
Unlimited
$100 
Create a lasting impression by having your company name printed, "concert tour" style, on the back of t-shirts given to all attendees. You'll create greater brand awareness as participants return to their home regions throughout the state and wear them at home and/or the job site.
Handout in Welcome Bags
Unlimited
$200* 
Provide a handout or other promotional item and we'll include it in every Welcome Bag given out to each attendee at the conference.
*Printing and mailing costs for these items is the responsibility of the sponsor. All items must be received on or before Tuesday, September 26, 2023, to UDig NY, 6706 Collamer Road, East Syracuse, NY 13057.
Conference Information

Contacts & FAQ

Contact one of our local Field Representatives Click Here

Free Access to UDig NY's Center for Damage Prevention Training Facilities

Sponsors who contribute at the $1,000 level or higher will receive the added benefit of a day of full access to the training facilities at UDig NY's Center for Damage Prevention in East Syracuse (a $500 value) at no cost. The Center for Damage Prevention is conveniently located off the Bridgeport Exit on I-481. Facilities include conference rooms, a simulator, and an indoor dig area for demos and training. Sponsors will have the opportunity to schedule their day of access (pending availability) between October 2023 and March 2024

Become a Sustaining Member for FREE!

Register to be a sponsor by Friday, June 16, 2023, and receive a 1 year Sustaining Membership Status FREE ($150 value) Sustaining members receive a business listing on UDigNY.org with their company logo and contact information and link to their website. As well as various other benefits including a listing in our Annual Report video as a sustaining member.

Exclusive, Shared, Program Ad & Event T-shirt Sponsorship Opportunities: Tuesday, August 2, 2023

Handout in Welcome Bag*: Tuesday, September 26, 2023

*Printing and mailing costs for these items is the responsibility of the sponsor. All items must be received on or before the due date listed to UDig NY, 6706 Collamer Road, East Syracuse, NY 13057.

Vendor Tables: Tuesday, October 17, 2023